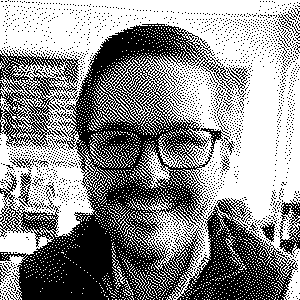 Services
Technical Support & Maintenance
Sometimes it's helpful to have an "IT guy" who can stop by off an on to give things and look or provide a little help. Michael can be your go-to person for all your computer questions and problems. Don't waste your time on the phone with a call center or trying to make sense out of a support forum. Give Michael a call and let him guide you through technology and get you up and running quickly.
IT Vendor Selection & Management
Selecting the right IT vendor can be a daunting task. Building websites and apps requires entering a foreign world where everything seems to be run by magic. Even seemingly simple tasks like selecting the right vendor for e-mail, backup services, VOIP phones, Internet, or office software can quickly become more challenging than you imagined. Let Michael's years of experience come to your advantage! Michael can gather the requirements that are important to you, research vendors, and provide you the advice you need to make the best decision.
Technology Configuration
Have some new hardware or software that just doesn't seem like it's working like it should? Before you lose your investment or stop using a potentially powerful tool, give Michael a call. Michael has decades of experience with home and small business hardware and software. He can quickly let you know what is and isn't possible and help you get things working like they should.
Project Management
Michael has managed numerous successful projects in many different types of organizations. In the corporate world, Michael's speciality was projects in crisis. If deadlines are slipping by and you're not really sure why technology seems so difficult to hold to a deadline, Michael can help. Michael can get everyone on the same page and ensure that what's most important to you is fully understood and correctly prioritized by the whole team.
Business Automation
Technology is such an amazing tool! With a few pieces of software and a little bit of code and expert configuration, your office computer can be working for you day and night. From automated marketing campaigns to complex workflows and helpers, Michael can leverage tools like Hazel, Apple Script, IFTTT, MailChimp, and Zapier to give you an office assistant for a fraction of the cost.
Retro/Old Computer Data Recovery
Michael has hardware capable of running OSes as far back of Mac OS System 7 and Windows 95. If you have data trapped on old floppies, zip disks, or CDs it is very likely Michael can retrieve the data and convert it to a format readable by modern computers. Don't assume your valuable information is lost because your old computer stopped working!